Timing Belt Replacement
Because of the costly nature of timing belt replacement many Australian car owners can be reluctant to get it replaced at the appropriate time. A recent study found that one out of five vehicles needs a new belt, which is crazy when there are 16+ million cars on Australian roads.
When to replace your timing belt?
A failed timing belt will leave you stranded with all type of engine, so it is important to know the replacement interval for your specific model and have your belt replaced accordingly. 24/7 service and support
Every car brands have a different timing belt longevity.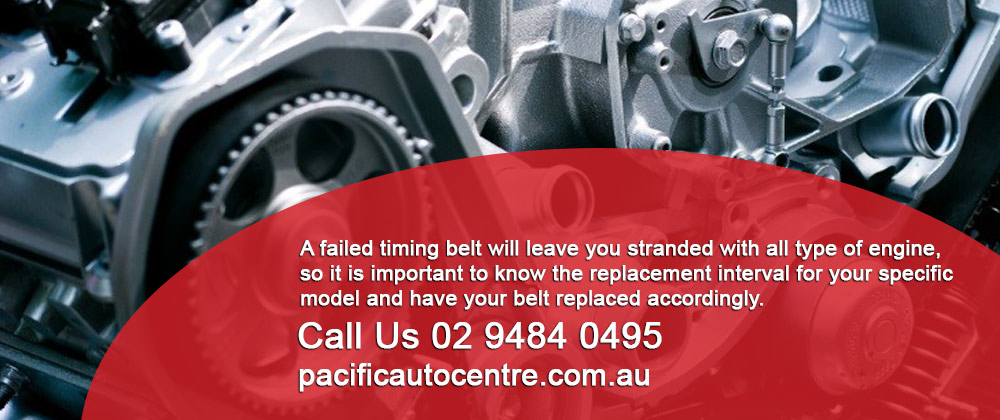 Brands – Car Timing Belt Inspections
Our car timing belt specialist work on most of the car models out there in Australia:
Toyota
Hyundai
Mercedes
BMW
Holden
Kia
Suzuki
Audi
Jeep
Lexus
….

To book a service or have your car's timing belt checked CALL US TODAY! (02) 9484 0495
Address: 7 Pioneer Ave, Thornleigh NSW 2120
Commonly asked questions about timing belt replacement:

What Does a Timing Belt Do?
The timing belt keeps the camshaft and crankshaft turning at the correct rate. The crankshaft moves pistons up for compression and exhaust cycles, while the pistons move down for power and intake cycles. Depending on the vehicle make, a timing belt will also run the water pump, oil pump and injection pump
When Should I Change My Timing Belt?
Many car owners may wonder how often to replace a timing belt. The old rule was every 60,000 miles. As technology has improved, many manufacturers recommend intervals up to 100,000 miles.
What Happens When a Timing Belt Breaks?
In the best-case scenario, when a timing belt breaks, your engine will simply stop running. There is no longer a connection between the camshaft and crankshaft. This is what occurs in a non-interference engine. To find more about the cost of replacing a timing belt, make an inquiry through the website or call us.
*Price may vary depending on vehicle type. Call 02 9484 0495 for more information
tags: timing belt replacement in Sydney, Thornleigh, Hornsby.
navigation: car mechanic in Sydney, vehicle inspections & car air conditioning.